Yachts insurance
We are pleased to have responded to the demand for Yacht racing insurance, wich is very specific owing to the nature of the risk and the pressures not only to perticipate and vehicle an image but aslo to win.
The technicalities and differences between multi-hull and mono-hull racing yachts as well as between classes are already daunting enough, however, coupled with insurance requirements for singled handed transatlantic or round the world races is an accomplishment in itself, which few would dare to venture.
At InterIS, we have developed the willingness to insure these "Formula One yachts" with our pertners on the Russian market and created a stable insurance facility to cater for these exceptional risks, which defy the ordinary sailing insurance world.
We all have lessons to learn and we profit from each event to mutualise our knowledge for the benefit of the assureds.                     
We can offer class insurance or individual yacht owners insurance for the most sophisticated sailing and motor yachts with first class russian insurance companies. Our track record has proven us to be a reliable partner for all international brokers providing them with a tailor made choice of our insurance policies available.                   
Claims are jointly controlled by ourselves with company claims managers and international partners, where and when necessary.
Contacts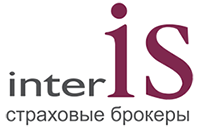 INTERIS – INTERNATIONAL INSURANCE SERVICES
191123, Saint-Petersburg,
Radischeva st, h.39, office. 424
Mob. tel.: +7 (967) 340 21 78
Tel.: +7 (812) 441 34 67
Tel./Fax: +7 (812) 334 97 72
Tel.: +7 (812) 272 84 16
107023, Moscow,
ul. Malaya Semenovskaya, 9, p. 3
BC "On Semenovskaya"
Tel.: +7 (495) 640 78 24