Vessels (Hull, Machinery, P&I and Crew Insurance)
As marine insurance brokers we are able to place all kinds of world wide commercial tonnage, including Russian domestic fleets, ranging from container ships to supply vessels whatever their flag or size with premium quality International and Russian underwriters.
Hull and Machinery policies may be issued under all major market recognized conditions as well as fixed premium Protection and Indemnity type covers.
We are committed to following market leaders but can place accounts on 100 per cent basis where and when necessary.
Claims are controlled by ourselves in complete collaboration with all market claims leaders.
We are seeking to develop the skills and authorities of the Russian marine insurance market through the best practice of good and sound underwriting procedures.
We are regularly consulted by major European insurance market intermediaries and have developed and established fair business practice with numbers of them.
Contacts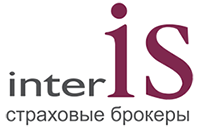 INTERIS – INTERNATIONAL INSURANCE SERVICES
191123, Saint-Petersburg,
Radischeva st, h.39, office. 424
Mob. tel.: +7 (967) 340 21 78
Tel.: +7 (812) 441 34 67
Tel./Fax: +7 (812) 334 97 72
Tel.: +7 (812) 272 84 16
107023, Moscow,
ul. Malaya Semenovskaya, 9, p. 3
BC "On Semenovskaya"
Tel.: +7 (495) 640 78 24